Facebook Training
THE best FaceBook Marketer on the planet showing you ONE thing: How to Avoid the #1 Most DANGEROUS FaceBook Mistake that Guarantees you Lose Your FB Privileges and Gets YOU thrown in the FaceBook Slammer!
Here's What You'll Learn…
Exactly what will get you in trouble with the Facebook police and why…so that you don't make any silly mistakes. (Not knowing the rules is no excuse for breaking them)…
The little known secret to sending private messages on Facebook that won't have you acting in violation of one of FB's very finicky rules (it's very likely that you're doing some of these things)…
How you should be conducting ALL of your business on Facebook…without using or endangering  your FB profile at all from being disabled…
The easiest way to not get your links marked as SPAM (it's a simple little change that goes a long way)…
How to write HIGH converting FB ads that get clicked like mad without any violations!!..
And much more…
Facebook Mobile Ads Training
This FaceBook Ads Agency will reveal how they got 500 REAL e-mail addresses for .28 Cents Each with FB's brand new 1-click mobile marketing solution
Here's What You'll Learn…
New FaceBook Mobile Ads allow YOU to collect e-mails with 1 click without them ever having to physically enter their e-mail!  (this alone boosted conversions 10-fold!)
100% of ALL the e-mails you get from this strategy are Your Prospect's BEST E-mail (because they are e-mails linked to their FB accounts)
We'll unveil the exact offer, funnel, and ads we used to rake in 500 leads for $140 with the brand new FB Mobile Leads platform.
BONUS: if you have a sample or product you can physically mail to prospects, you can get paid inside of Facebook  (FB just partnered with a merchant account – this is BIG NEWS)
All this and more, and it won't cost you a dime.
Facebook Live StreamTraining
Discover the #1 fastest way to get 'Likes' on your fan page, create content for your blog, and engage your fans in 15 minutes per day ALL with FaceBook LIVE! (this strategy won't cost you a dime)
Here's What You'll Learn…
How to take complete advantage of LIVE Streaming video on FB in 2016 and skyrocket your entire business with tons of fresh new leads flowing in every day
How to explode your social media engagement using the lethal combination of "Facebook LIVE" and "Blab" to make your prospects love you and follow everything you do (which basically means becoming a lead!)
How to get more bang out of every Live Stream by embedding the recording onto your blog and website (Steve and Lanacia will show you just how EASY it is to do!)
Why you don't have to be a tech geek to be able to leverage this brand new tool
You will also get a handy 15 page PDF Cheat Sheet Sheet you can print and keep with you
And Much More…
Facebook RetargetingTraining
FINALLY Add Audience Pixels to YOUR Websites Today, and
Legally Follow Your Prospects All Over the Internet Until they BUY YOUR STUFF!
Here's What You'll Learn…
Click 1 button to create a custom audience pixel, and follow your prospects everywhere until they BUY.

My simple 2-step process to place pixels on all your websites, and build a BIG virtual list of customers (ZERO tech skills required)

How to 're-target' prospects who never actually give you their e-mail addresses to get more leads & make more sales (amazon's BIG marketing secret)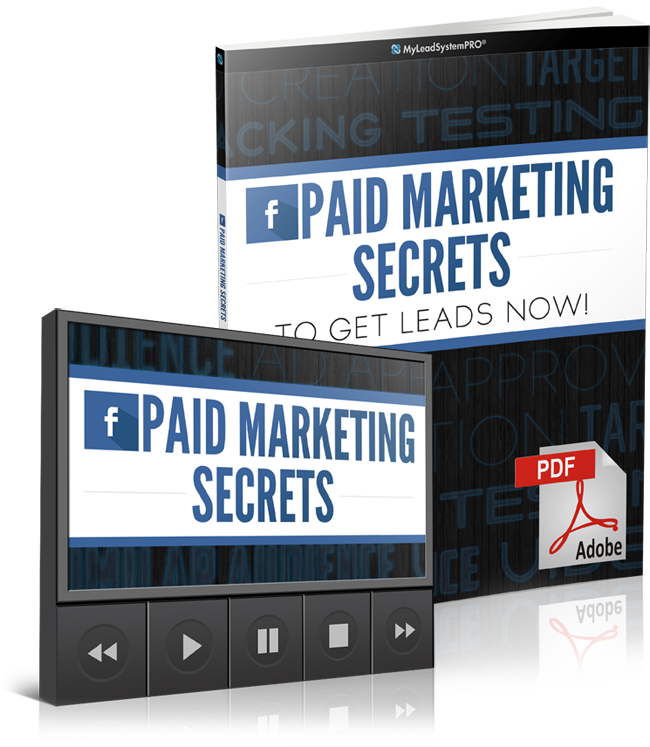 Facebook Native Ads Training
FREE INSTANT DOWNLOAD: FaceBook Video Tutorial PLUS
a 77-Page Companion PDF  Takes You By the Hand (with Pictures) to
Easily Set Up Your FaceBook Ads for PROFITS.
Here's What You'll Learn…
Increase traffic to your blog by 75% thru native FaceBook ads (min 16)
Set up simple ads to target your fans and sell your stuff(min 23)
Understand your FB metrics to make sure you are PROFITABLE (min 48)
Create carousel ads to promote 5 products with 1 ad, and5x your return (min 61)
Create lookalike audiences to reach 1.9 million people with 1 click (min 78)